By Sarah Ardolino:
"Intramurals are a good time to play with friends and have a good bonding experience," said Tim Cody. The Assumption College junior is the captain of his intramural volleyball team. Cody has participated in intramurals since his freshman year; a few leagues he's played in include kickball, flag football, volleyball and floor hockey. The opportunity to play with his friends is one of the main reasons Cody enjoys intramural sports at Assumption. "My favorite part of being on an intramural team is the chance to be with some of my friends that I have played with since freshman year. I may not be able to see them as often I would like, but intramurals is what brings us back together."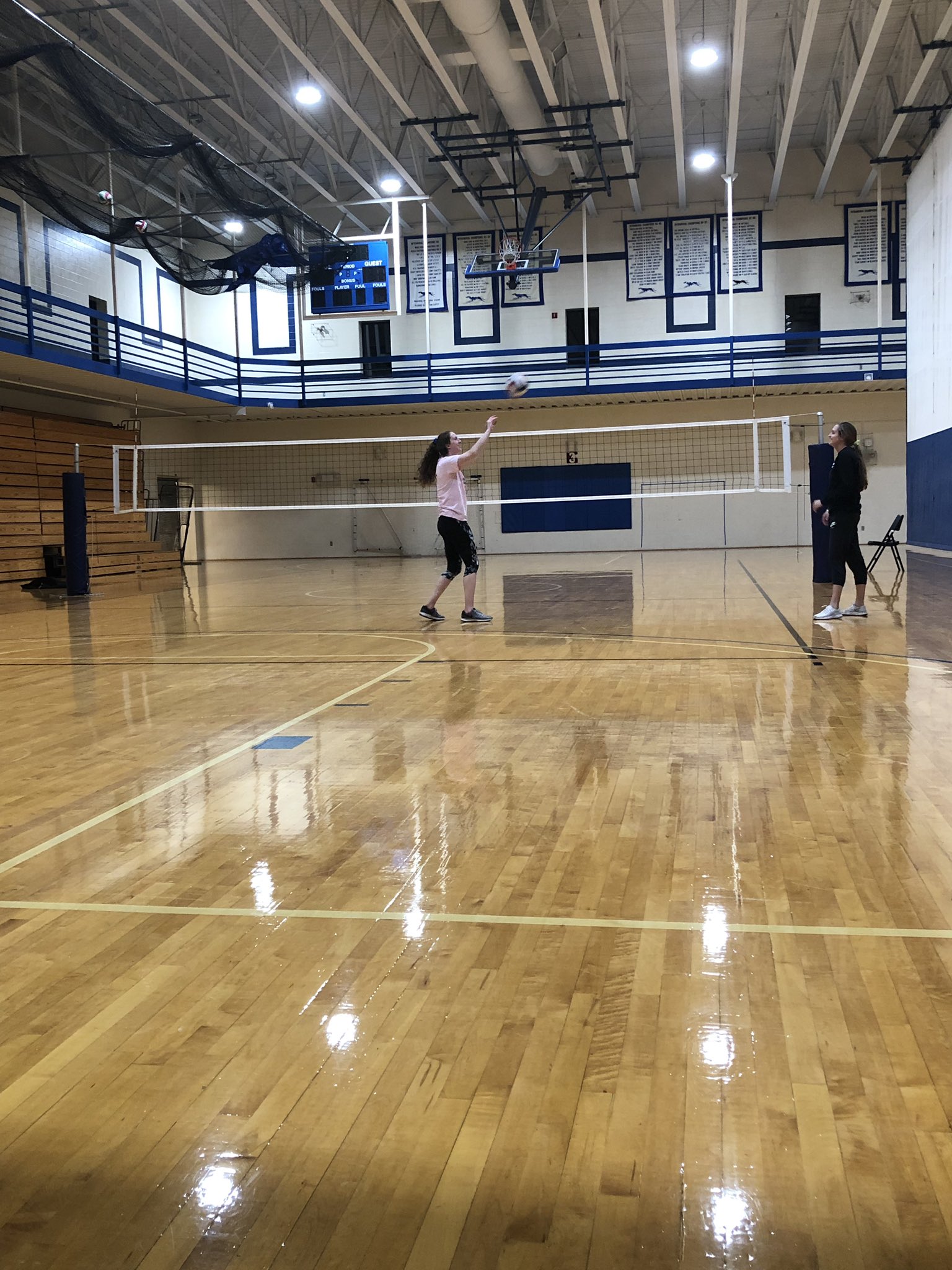 Currently, Cody's intramural volleyball team, Tim Cody's Team, has a 4 wins and 3 losses. That puts the team in sixth place in the league. With their win in Tuesday night's game against the One Hit Wonders, the team has made the play-offs and has a fighting chance to win the league and the highly coveted intramural champion tee-shirt. However, Kristian's Team is the team to beat; they haven't lost a game yet.
Assumption College offers 25 different co-ed, men's and women's leagues that allow not only students, but faculty and staff to participate in a fun and friendly competition. The Assumption College website states, "Intramural Sport programs offer everyone an opportunity to not only enjoy a sport or special event, but also provides an opportunity to meet new people in a fun and spirited atmosphere while increasing your physical fitness. There are no prerequisites for experience, so all skill levels are encouraged to participate and potentially win the infamous Intramural Championship T-shirt!"
Ashley Gioioso, a junior at Assumption College, plays intramural kickball in the fall and intramural volleyball in the spring. One of her favorite parts about playing in intramural sports is meeting new people, as well as playing with old friends. "[Intramural sports] are an opportunity for me to get involved on campus while having fun with friends," Gioioso said.
Get involved like Cody and Gioioso and join an intramural league!
https://www.assumption.edu/student-experience/intramural-and-club-sports/intramural-sports