By Dana Foley:
On February 1st, New Jersey senator Cory Booker, announced his run for the 2020 presidential campaign. ABC News posted pictures and quotes from Booker, but the replies to these the network's tweets were largely negative, saying things like, "Making the 2020 run easy for Trump."
When further explored, the people running the accounts of these anti-Booker comments were heavily conservative, and expected to likely disagree with the beliefs of the Democrat.
ABC posted a photo with the words of Booker accompanying in which he says, "I believe that we can build a country where no one is forgotten and no one if left behind." Though the tweets about his incompetence continued even with those positive words.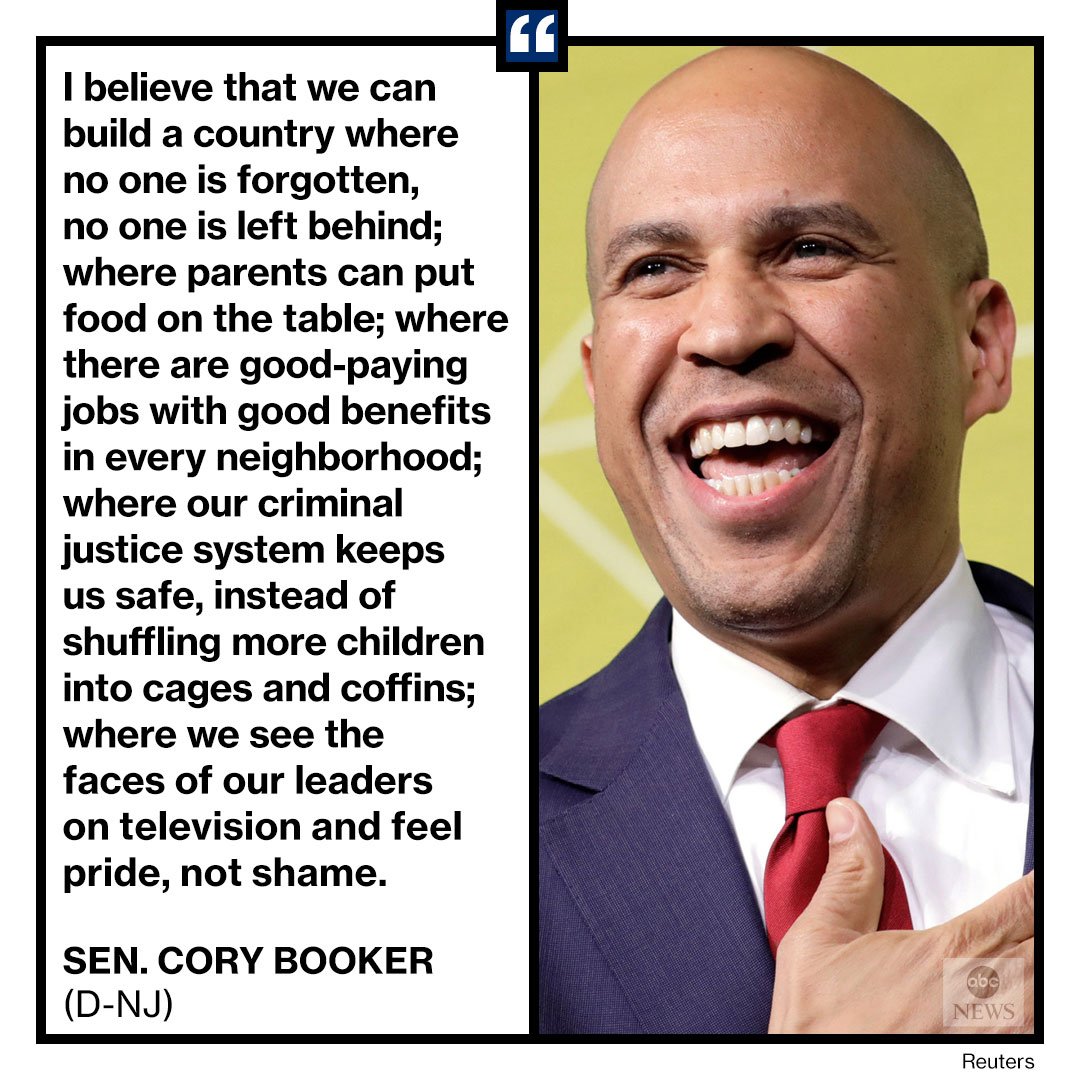 According to PoliticoMagazine, Booker grew up suburban and privileged, even studied at Stanford, Oxford and Yale; however, he credits most of his education to Brick Towers. A housing project in Newark, New Jersey, Booker chose on his own will to become a tenant there for eight years. "You can't live in a community like this and not live with a sense of urgency. And this is not the exception in America. This is the reality," he said. 
Senator Booker is running on a drive to get this country to a point where everyone has the same opportunity and access to the right things. He says, "We have a common pain, but we're lacking a common purpose." One of his ambitious ideas is the "baby bond."
According to Vox, "Booker's plan would offer all newborns $1,000, and then add up to $2,000 annually for children in low-income households. By age 18, that could add up to serious money; Booker's team estimates that for kids from lowest-income families, the nest egg would average some $46,000."
When trying to uncover why so many dislike Booker, there was an article from 2013 entitled, "Why Do Liberals Hate Cory Booker?" The Atlantic further examined this and said that "The article searched for the sources of progressive distrust of the senator from New Jersey. It scoured his policy positions to find his transgressions of party orthodoxy—and it couldn't find any substantive deviation. It concluded, "The case against Booker seems to rest chiefly on tone and approach."